We craft and deliver high-quality technology solutions
Mashkraft provides innovative technology solutions to clients that are redefining their industries. With a deep passion for the latest and emerging trends in technology, our team of committed professionals delivers innovative solutions that are changing the way people do business.
With our fast paced and agile approach to projects, our teams can deliver projects in a timely fashion without sacrificing quality. We are passionate about what we do and we inspire others to do the same.
Our core value of Team Spirit allows our team of 40+ tech-experts to maintain the highest level of connectivity across the world and we can scale up to any team strength, very fast.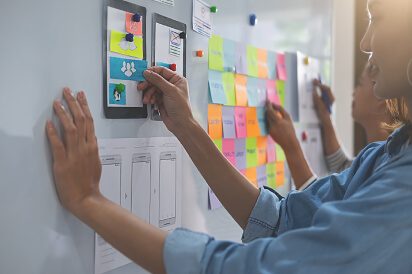 Ambition
We strive to stay at the forefront of digital innovation and continuously improve.
Responsibility
Recognizing that our work impacts our client's profitability and sustainability we honor commitments with extreme care.
Team Spirit
We listen, trust and help each other and treat our clients as part of our team.
Drive
We look at each project and challenge as an opportunity to grow with a relentless drive to deliver our promised results.